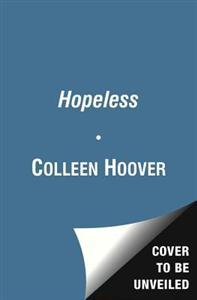 Hoover, Colleen
| 2013

5
From the #1 New York Times bestselling author of All Your Perfects comes the beginning of Sky and Dean's passionate love story--where well-kept secrets threaten to opens wounds of a dark past. Would you rather know a truth that makes you feel hopeless, or keep believing the lies? Beloved and bestselling author Colleen Hoover returns with the spellbinding story of two young people with devastating pasts who embark on a passionate, intriguing journey to discover the lessons of life, love, trust--and above all, the healing power that only truth can bring. Sky, a senior in high school, meets Dean Holder, a guy with a promiscuous reputation that rivals her own. From their very first encounter, he terrifies and captivates her. Something about him sparks memories of her deeply troubled past, a time she's tried so hard to bury. Though Sky is determined to stay far away...
Visa mer
Betyg
Vet ni, det är stundtals en helt fantastisk bok och fullkomligt hjärtskärande! Jag kommer att tänka på denna länge, för jisses vilket öde! Men den var på gränsen till att bli alldeles för melodramatisk och vissa stycken är väldigt röriga, men ingen tvekan om att detta är en stark bok! Kan mycket väl tänka mig att läsa den igen om den kommer på svenska!
Betyg
Riktigt, riktigt bra bok! Trodde först att det skulle vara en vanlig förutsägbar highschool-romance, men icke! Överraskning efter överraskning gavs och jag har gråtit och skrattat om vartannat. Boken berörde mig verkligen och jag förstår varför den fått så väldigt bra betyg av så många. Det som börjar med den typiska tonårsandan där rykten och snygga killar inkluderas fortsätts med svåra barndomsminnen och komplexa relationer och händelser. Det är svårt att säga så mycket om bokens handling utan att ta ifrån framtida läsare de oväntade vändningarna som boken bjuder på. Läs!