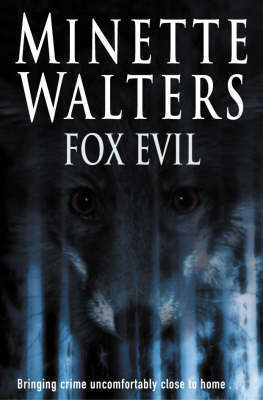 Walters, Minette
| 2002

227
When elderly Ailsa Lockyer-Fox is found dead in her garden, dressed only in nightclothes and with bloodstains on the ground near her body, the finger of suspicion points at her wealthy, landowning husband, Colonel James Lockyer-Fox. A Coroner's inquest gives a verdict of 'natural causes' but the gossip surrounding James refuses to go away. Why? Because he's guilty? Or because resentful women in the isolated Dorset village where he lives rule the roost? Shenstead is a place of too few people and too many secrets. Why have James and Ailsa cut their children out of their wills? What happened in the past to create such animosity within the family? And why is James so desperate to find the illegitimate child - his only grandchild - who was put up for adoption when she was born? Friendless and alone, his reclusive behaviour begins to alarm his London-based solicitor, Mark Ankerton, whose concern...
Visa mer
Betyg
Väldigt bra deckare, typisk engelsk stil. Den är skriven med värme, och smått ironisk humor när det handlar om de mer småaktiga människorna i den.
Ganska oväntad handling!
Betyg
En av hennes bästa.