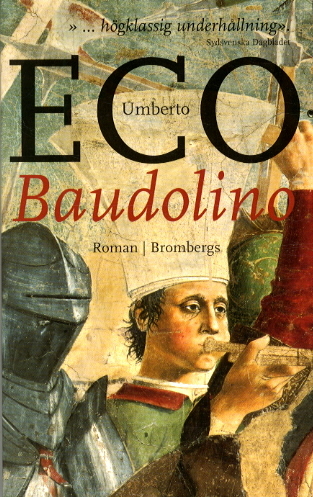 Eco, Umberto
| 2002

115
Eco returns to the Middle Ages with Baudolino - a wondrous, provocative, beguiling tale of history, myth, and invention. It is April, 1204, and Constantinople, the splendid capital of the Byzantine Empire, is being sacked and burned by the knights of the fourth Crusade. Amid the carnage and confusion, one Baudolino saves a Byzantine historian and high court official from certain death at the hands of the crusading warriors, and proceeds to tell his own fantastical story. Born a simple peasant in northern Italy, Baudolino has two major gifts - a talent for learning foreign languages and skill in telling lies. One day, when still a boy, he met a foreign commander in the woods, charming him with his quick wit and lively mind. The commander - who proves to be the emperor Frederick Barbarossa - adopts Baudolino and sends him to the university in Paris, where he makes a number of fearless, adventurous...
Visa mer
Betyg
En av de bästa böcker jag läst.
Betyg
Min favoritbok - alla kategorier!