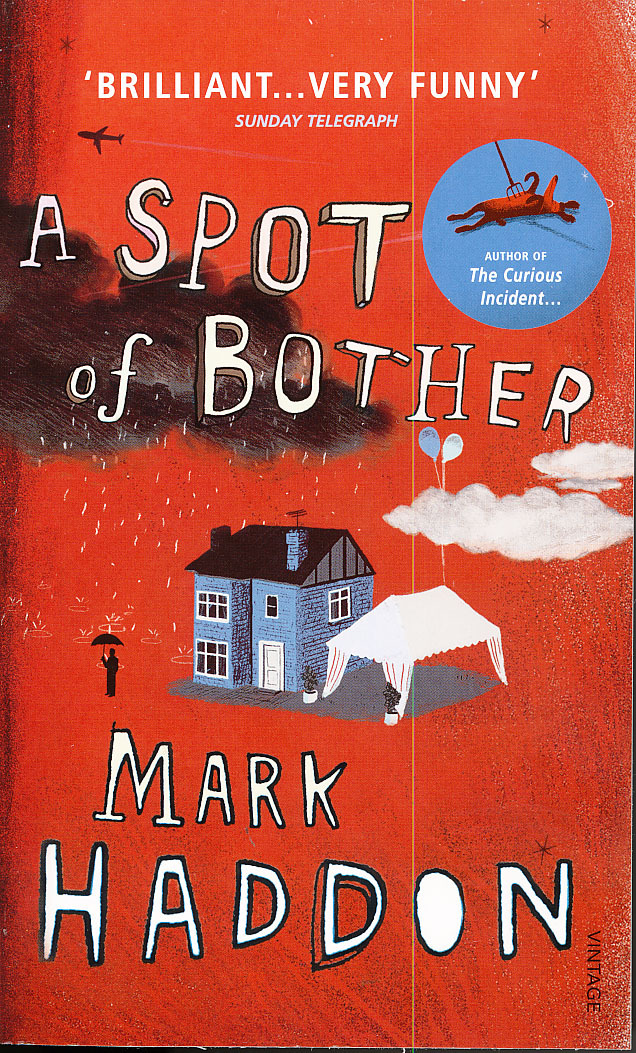 Haddon, Mark
| 2006

205
George Hall is an unobtrusive man. A little distant, perhaps, a little cautious, not quite at ease with the emotional demands of fatherhood or of manly bonhomie. "The secret of contentment, George felt, lay in ignoring many things completely." Some things in life can't be ignored, however: his tempestuous daughter Katie's deeply inappropriate boyfriend Ray, for instance, or the sudden appearance of a red circular rash on his hip. At 57, George is settling down to a comfortable retirement, building a shed in his garden and enjoying the freedom to be alone when he wants. But then he runs into a spot of bother. That red circular rash on his hip: George convinces himself it's skin cancer. And the deeply inappropriate Ray? Katie announces he will become her second husband. The planning for these frowned-upon nuptials proves a great inconvenience to George's wife, Jean, who is carrying on...
Visa mer
Betyg
Mmm denna bok gav mersmak, lättläst som bara den och jag ville inte lägga ifrån mig den alls... Handlar om fyra personer i en familj och deras förehavanden... låter sådär intressant kanske, men deras egenheter och deras relationer är inte helt enkla... och sensmoralen är väl sådan att saker är inte alltid som de ser ut att vara och man ska passa sig för att springa för fort för att leta efter lyckan, man kanske springer ifrån den...
Betyg
Alla har läst The curious incident... men färre har läst denna, vilket är lite synd. Perfekt kvalitetslättläsning.